Dr. Lauren Byrne, MD focuses on improving patient quality
of life with complete evaluation leading to the
treatment plan that is right for each individual patient.
LEARN MORE
Dr. Lauren Byrne, MD is well-trained in
the techniques of both laparoscopic
and robot-assisted surgery.
LEARN MORE
MEET DR. LAUREN BYRNE, MD TOP CHANDLER, GILBERT AND PHOENIX UROLOGIST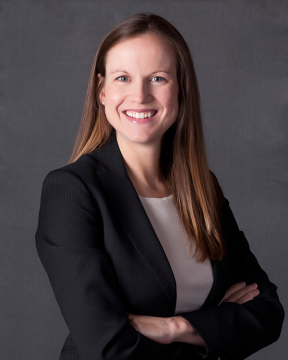 Dr. Byrne practices urology in Chandler, Gilbert and Phoenix Arizona.  She is skilled in all aspects of male urology and female urology, and maintains a particular focus on treating male and female cancer patients, as well as treating women's urologic issues. Dr. Byrne's training, family background with cancer and medical illnesses, and experience with challenges resulting from pregnancy allow her to treat patients with empathy and respect for their concerns. She enjoys establishing a connection with patients while ensuring they understand their diagnosis, as patient knowledge is critical to the informed decision making process that surrounds how Dr. Byrne cares for patients.
On a personal level, Dr. Byrne enjoys being active with her family. Prior to having her three young children, Dr. Byrne trained for and competed in a number of races ranging from 5k's and triathlons to qualifying for and completing the Boston Marathon. She looks forward to resuming training as her children are more independent.
Dr. Lauren Byrne, MD
Diplomate, American Board of Urology
Leading Urologist providing Comprehensive Men's and Women's Urologic Care
Contact us at 480­-664­-0261 to schedule an appointment or request an appointment online.