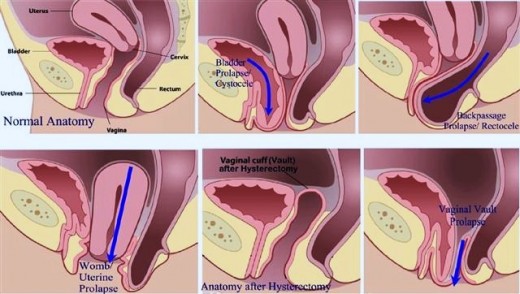 Dr. Byrne offers offers comprehensive evaluation, management, and treatment options for female urinary and pelvic floor dysfunction. The problems associated with these conditions often the result of childbirth or aging can be embarrassing and are very common. When the muscles and ligaments supporting a woman's pelvic organs weaken, the pelvic organs can move out of place. Due to the lack of support, the organs may drop (prolapse) below their normal position and cause symptoms such as discomfort, pain, pressure and urinary incontinence or retention. Women most commonly develop pelvic organ prolapse years after childbirth, after a hysterectomy, repeated heaving lifting or after menopause. There are several types of pelvic prolapse. About 35% of women will develop some form of pelvic floor dysfunction in their lives. This bulge often worsens over time.
Dr. Byrne focuses on improving patient quality of life with complete evaluation leading to the treatment plan that is right for each individual patient.
Options for treatment will include behavioral therapy, medication, pessaries, sacral neuromodulation, and surgery.